Gen G is a South Korean eSports team that is mainly dedicated to participating in official competitions of the famous video game League Of Legends, even being champion of the world of the same in 2017 and breaking absolute records in the regionals of their country and the continent.
Such is Gen G's success in LoL competitions that, due to their championship in the last Summer Split of 2022, they have launched for official sale a new tribute T-shirt in collaboration with the widely recognized German fashion brand Puma.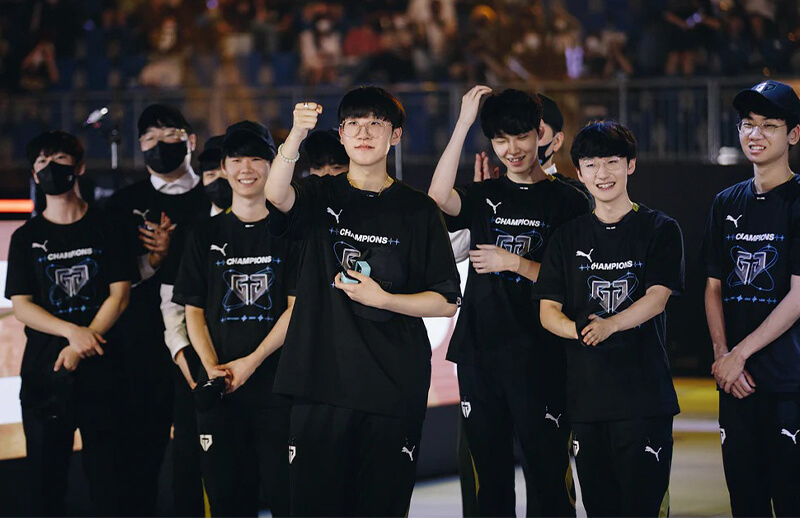 In case you are a fan or follower of the Korean team and wish to get your hands on this collection, or at least get to know it, you have come to the right place. Join us in reading this post until the end so you can find out everything that the new Summer Split Champions 2022 jersey has for you. Also, at the end of it, we will give you a guide on how to get it from your home country. We saw how last year they unveiled the Gen.G x PUMA x Heron Preston 2021 Worlds Jersey.
New Gen G Summer Split Champions Tee 2022
On September 27 of this 2022, Gen G announced via their original Twitter account the new release of a t-shirt in tribute to their Summer Split Championships together with Puma. This release is part of a pre-purchase, which will end up filling up on October 30, so you'll have the chance to check it out now and, if you like it, purchase it by following our guide below.
Next, let's get to know this t-shirt in detail, with all its main features, colors, designs and more. This is a sporty cotton t-shirt, though not focused on competition, as a polyester t-shirt would be. It comes with round neck, short sleeves, unisex fit and availability of sizes from S to 2XL. In terms of design, we see that it is a completely black t-shirt, finding on the front the Puma logo in white on the right side of the chest and, in the rest of the front, the Gen G logo in silver, accompanied by drawings in blue, the word CHAMPIONS above and, below, the inscriptions SUMMER 2022 LCK.
The back also features the Gen G logo in silver, but in a smaller size; the main attraction is the name of each professional player of the champion team, each in blue.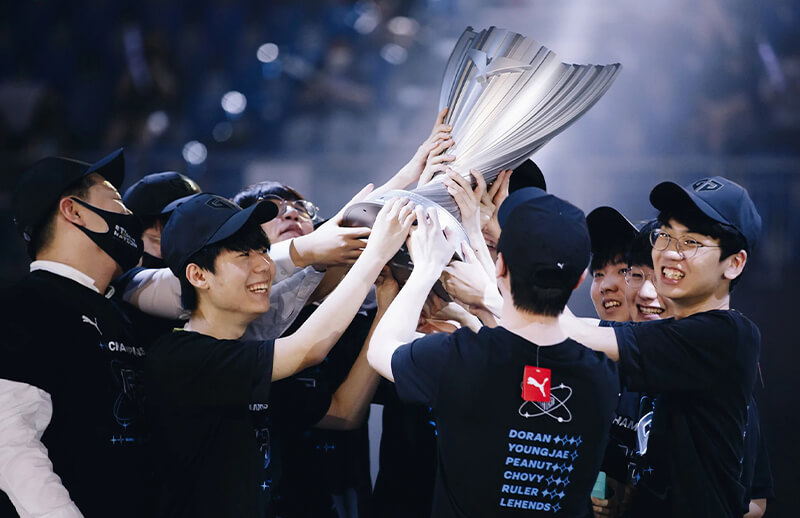 Where to get the new Gen G official Summer Split Champions T-shirt?
This is possibly your main doubt, since the new official Gen G 2022 Summer Split Champions official jersey is only available through the official web store of the South Korean League of Legends team. For quicker access to the purchase section of the jersey, you can click here and log in within seconds.
One of the main recommendations we have for you is that, prior to purchasing the shirt, you should verify that the Gen G store ships internationally to your country of origin, whatever it may be. Once you have confirmed that, make sure you choose your size correctly, using the guide chart on the website, so you don't have to make any future returns.