The League Of Legends: Wild Rift 2022 World Championship has already started, and the participating teams have announced their official outfits that they will use throughout the tournament. Leviathan was one of them.
The renowned Argentinean team is participating in the tournament and announced via Twitter which will be its new jersey to be used, putting it on sale through its official web store. With the launch of this jersey, many Leviathan fans were interested in it, wondering some of its features and, in case they had not seen its announcement, where and for how much it is available.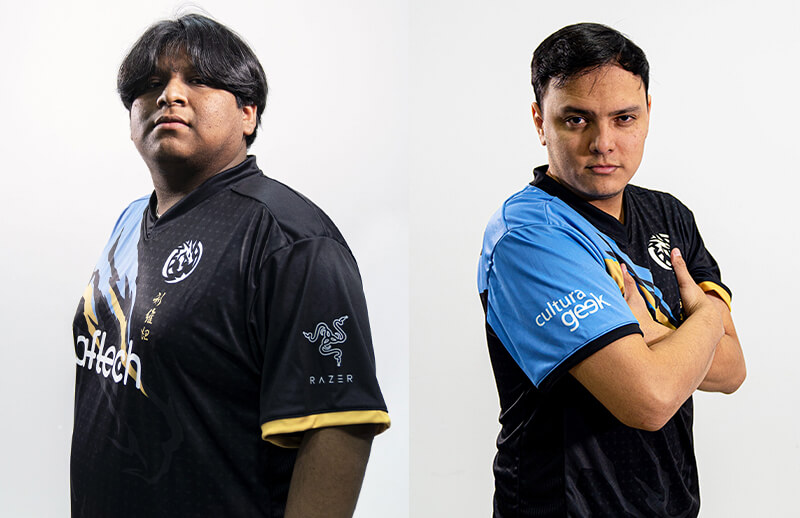 That's what we will do in this post: comment everything about this jersey, its material, details, design, sizes and more. But first, if you still don't know this famous Latin American team, let's get to know it in depth.
What is Leviatán?
Leviatán is an eSports team originally from Argentina founded in 2020 and that, despite its short trajectory, is one of the most recognized in the country and the continent, participating in various international competitions, such as the new Wild Rift 2022 World Cup to be played in Singapore.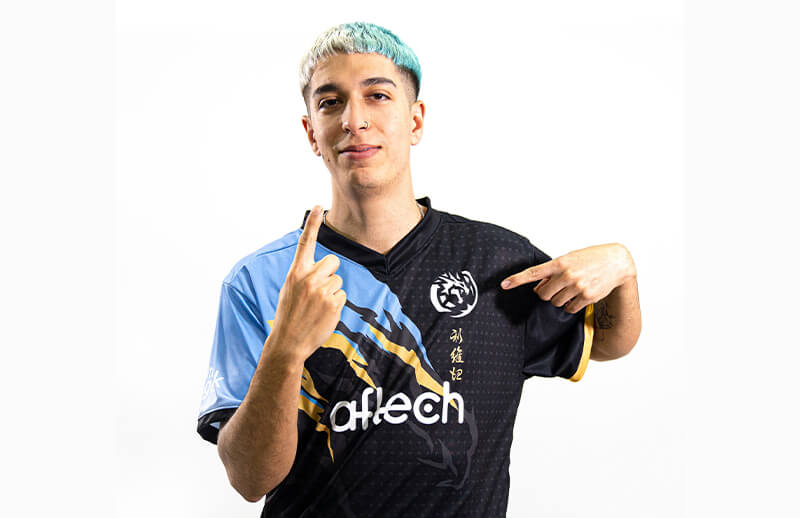 This Argentine team, in addition to participating in official Wild Rift competitions, also has teams for League Of Legends, CS:GO, Valorant, Rainbow Six Siege, Free Fire and Rocket League. Leviathan, like many other teams, has its own web store, where fans can access and buy the official products of the organization, such as the new competitive and limited edition jersey for the Wild Rift World Cup in Singapore.
Singapore limited edition Jersey by Leviatan
This June 14, 2022, along with the start of a new edition of the League Of Legends: Wild Rift 2022 World Championship, which will be played in Singapore, the official Leviathan Twitter account announced via Twitter the launch of the uniform that they will use throughout this competition.
This limited edition player kit is short-sleeved and, although it does not specify it on the purchase website, it is probably made of polyester, a material that is often used when making sports jerseys, especially eSports.
Its color is mostly black on the background, with a dark gray star pattern on top. On the front of this player jersey we will find the Leviathan logo on the left side of the chest, in white. We will also find some letters in Chinese placed vertically below the logo in gold color. In addition, in the center of the chest is located the team's sponsor, Aflech.
While the left sleeve is black, with the Razer logo as sponsor, the right sleeve is light blue, with a flame design of the same color and gold that extends to the front, as well as the back. On this sleeve is the sponsorship of Cultura Geek.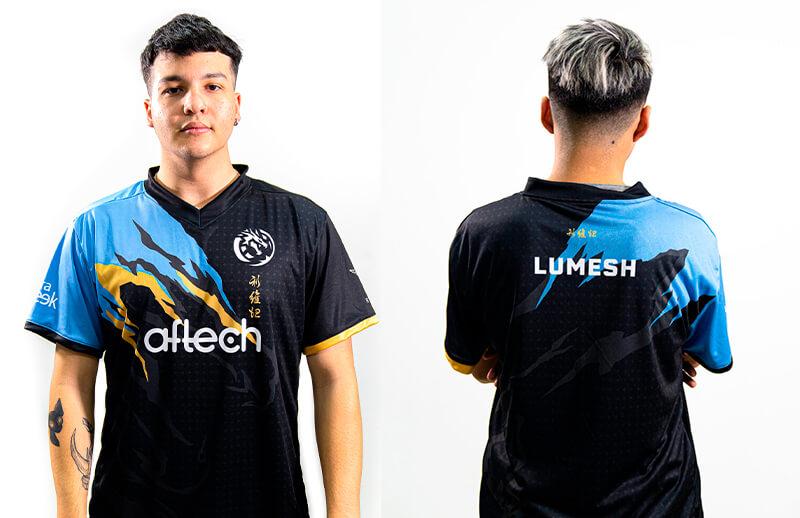 On the back of the jersey we will not see a big change, since it is still the black background with the stars and the extension of light blue and gold flames on the right sleeve. The only thing we will find new is a phrase in Chinese, also in golden color, located below the collar.
This jersey has a total price of 5,000 Argentine pesos (between 25 and 30 US dollars) and is available in sizes ranging from S to XXL. Remember, if you liked it and want to buy it, hurry, as there are very few units available for sale. Now, we will tell you how to get it.
Where to get the new Leviathan limited edition player kit?
If you are interested in getting the new limited edition Leviathan jersey for this Wild Rift World Cup in Singapore, you'd better hurry, as there are only 25 available for sale. To get it, go directly to Leviathan's online store.
Before you buy it, make sure you choose the right size, have a payment method enabled for the purchase and that you can get it from your country with international shipping.