Ninjas in Pyjamas, the famous eSports team, has launched a new collaborative collection with a renowned Swedish brand: Stiksen, which was released just a few days ago. This collaboration adds to the many that NIP has been doing since its creation, and highlights the importance of this team at a global level.
In this post we will see what this new collection is about, what items it includes, what are its features and how you can get them easily, through an online store.
What is NIP?
Ninjas in Pyjamas, by its acronym, NIP, is a recognized eSports team of Swedish origin that was founded in 2000, mainly focused on Counter-Strike, although, currently, it also has CS:GO, Rainbow Six Siege, Valorant and FIFA teams.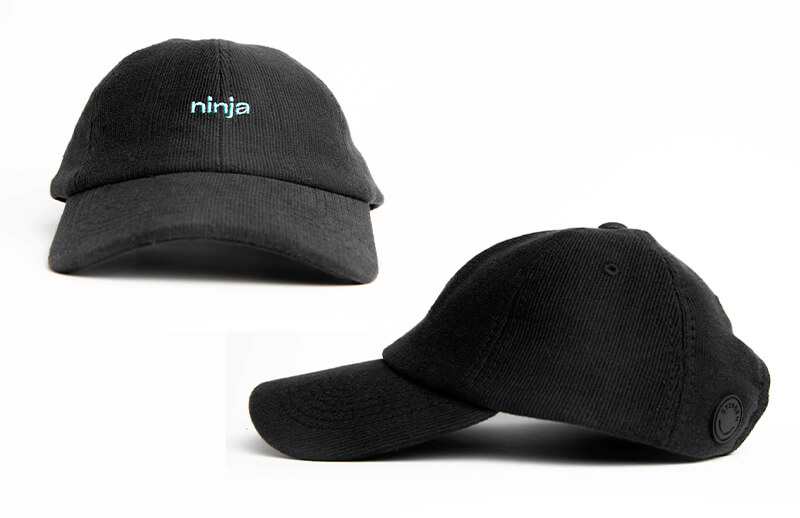 On their website they call themselves the longest running and most legendary eSports team in history, and they are not too far off. Being founded more than two decades ago, their long trajectory has allowed them to gain global recognition, also winning an immense amount of high-level sports titles.
In addition to this, its long reputation has allowed it to collaborate and be an official partner of brands such as Razer, GamerPay, betway, Zilliqa, Tibber, among others, and with the famous English Premier League team, Leeds United, with which, curiously, shares several of its corporate colors.
What is Stiksen?
Stiksen, also of Swedish origin, is a famous fashion brand that focuses solely on the design and manufacture of high quality caps, with ecological, durable and resistant materials. In this case, they have teamed up with Ninjas in Pyjamas to launch a collection of caps that meet all these requirements, as you will see throughout this post.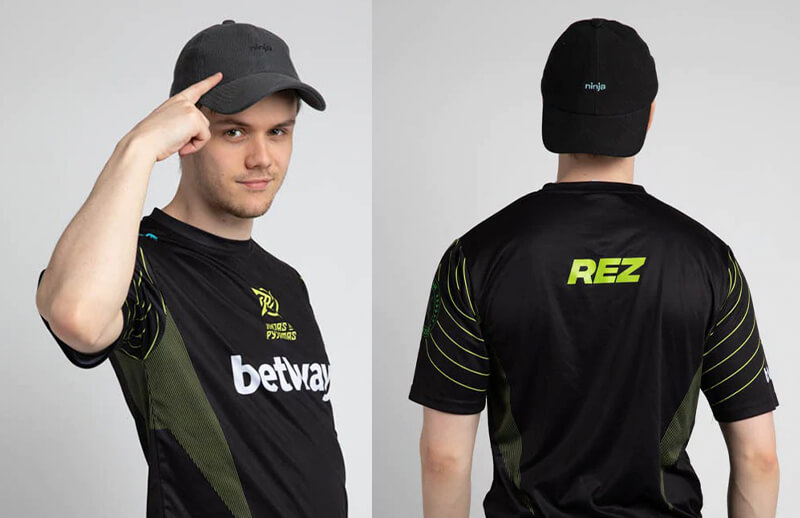 NIP x Stiksen new collaboration details
This new collaborative collection between Ninjas in Pyjamas and Stiksen was announced on June 15 of this 2022, through the Twitter account of the Swedish eSports team. Through this tweet, the community was notified that the new "Ninja" collection was already on sale in their official store.
This collection is composed of only one item, but it is available in two different models. Let's take a look at what this item is.
Ninja Caps by NIP x Stiksen
The new Ninja collection is composed of a high quality cap, like all the ones manufactured by Stiksen. This cap is created in 100% organic cotton, with 6 panels and a "decontracted" shape, so to speak, clearly differentiating it from trucker or flat caps. Its design was made in Stockholm, but it is manufactured in Bangladesh.
As for its design, it is a simple cap, with a minimalist design that quickly catches the eye, but for its sobriety. The first model has a completely black color, on which sits a textured engraving on the front, only with the inscription "ninja" in light blue. The second model has the same design, only in graphite and with the inscription in black.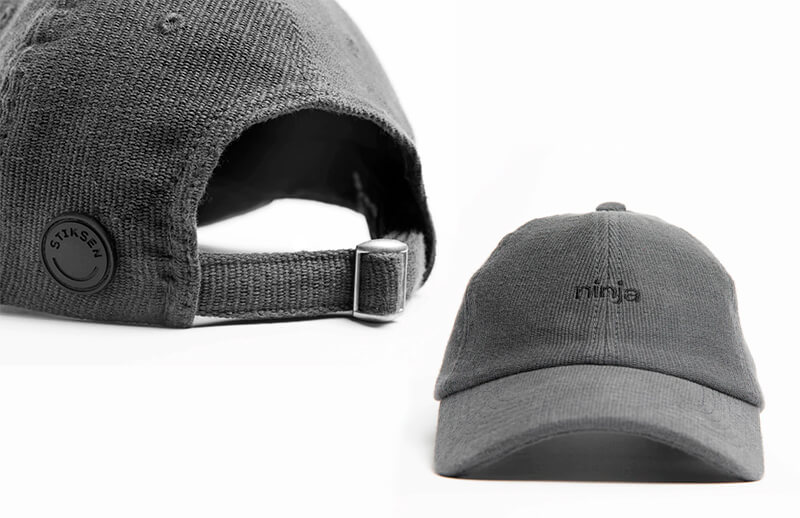 Both models have an adjustable strap on the back and, next to it, a circular plasticizing with the name "Stiksen", which appears on most of the caps of this brand. In addition to this, both models have a label showing the name Stiksen and Ninjas in Pyjamas. This collection is priced at 49 euros each cap, excluding shipping costs that you can calculate on the same website.
Where to get the new NIP x Stiksen Ninja collection?
If you liked any of the two caps that are part of the NIP x Stiksen collection and you want to get it, you should know that you can do it only through the Ninjas in Pyjamas web store. On this website you will see the price of the same, the payment method and other technical details of design and manufacture that we do not include.
Before making any purchase, make sure you have a suitable payment method and that your country, whatever it is, is within those enabled to receive international shipments.