The LEC is back and that means there is news from Rogue, the team that by their performance last season is expected that in the current season they can match or exceed their stats despite the sale of Inspired, the best jungler of the 2021 season. Another of the big unknowns of this season is the arrival of Malrang, something that will force a new adaptation to the system and style of play of the team, all because they will have a communication problem with the South Korean. And to all this we must add the absence of Hans Sama, which may affect the level of play of Rogue, we all hope they can have good performances, as in the previous season in which he ended up giving a recital in Worlds.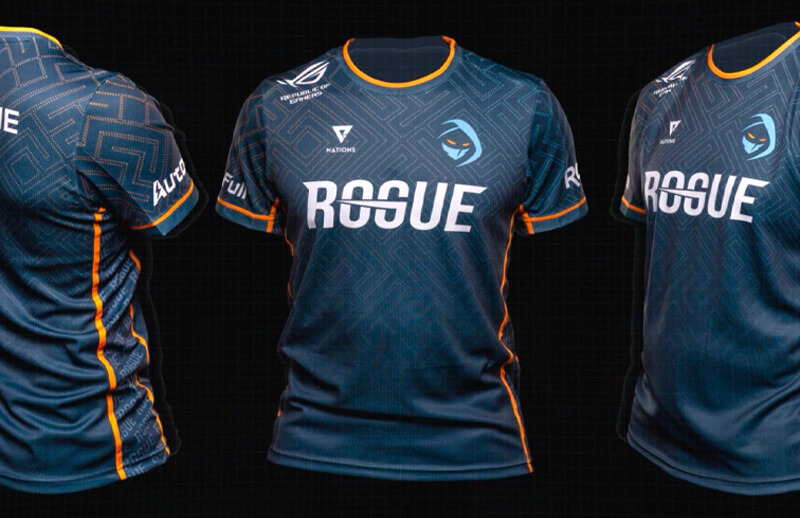 The new Rogue 2022 Pro Kit collection
For the current season the team is releasing a new kit to face this new season with a new refreshed image, which will give the team a better image in all competitions, but you can also have access to this excellent clothing, just read on to learn more about this new image of Rogue.
Rogue 2022 LEC Pro Hoodie
To stay warm, be able to represent this team and feel part of this team wherever you go. With a very innovative and comfortable style that will accompany you on your game nights. It is a blue zippered sweatshirt, with orange details and the distinguished Rogue shield on the chest. It is made of advanced technology polyester, good quality, breathable and lightweight, a professional hoodie that will guarantee you comfort and durability.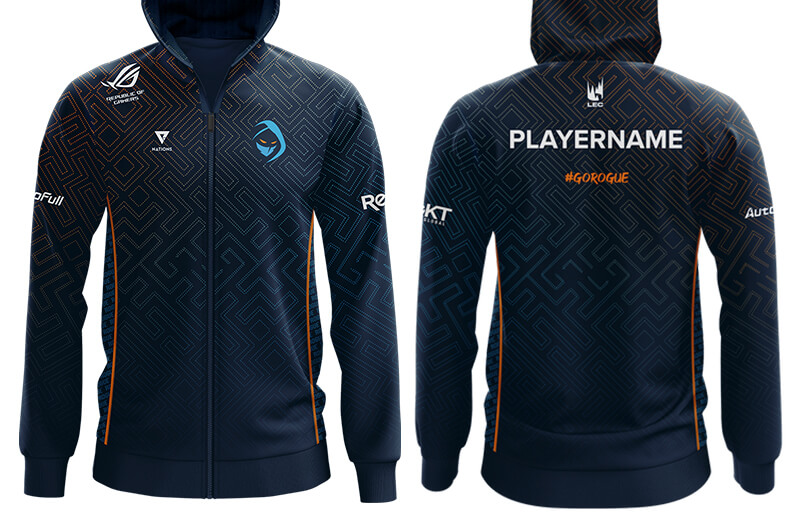 Rogue 2022 LEC Pro Jersey
Show style and defend the Rogue colors, this is the phrase that characterizes this team clothing, it has its characteristic blue color and orange details, with the Rogue logo on the chest. These jerseys are made with advanced polyester technology, good quality, breathable and lightweight, which will guarantee a great comfort so you can play for hours and you can feel comfortable.
Rogue 2022 custom pro jersey
You will also have the option to customize your jersey and hoodie with your name so you can live the Rogue experience personalized for you, of course these will be upon request. And so you will be able to represent these colors with the maximum comfort that the brand offers you, as it has the same technology as its default versions, but gives you the option to have a personalized one.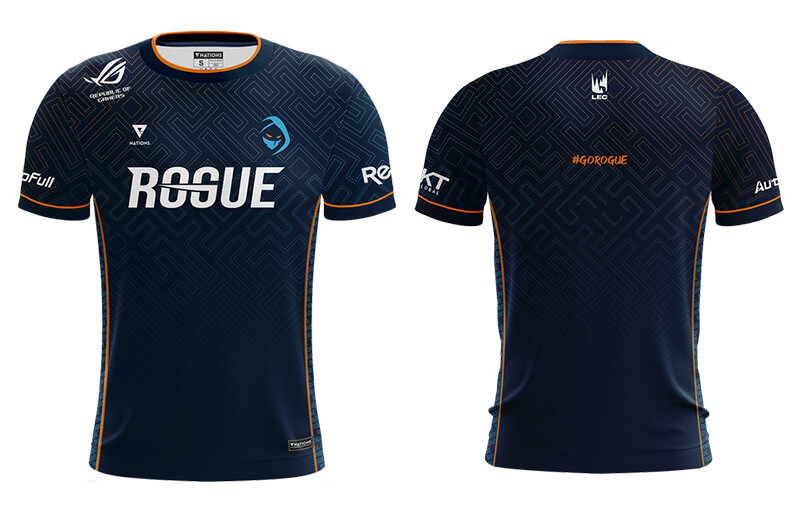 Where to get Rogue's clothing?
This Rogue apaprel has a design inspired by the classic PAC-MAN game, something that their followers loved in the networks, as it is something that combines perfectly with their new logo and the orange details that give a very special aesthetic touch to this clothing. Currently you can get all this merchandise on the official shop of Rogue where you will be able to see all the sizes they have available and you can continue to investigate this great Esports team that has proven to be at the height of the great occasions.