T1, formerly known as SK Telecom T1 or SKT T1, due to SK Telecom's ownership, is a South Korean eSports team mainly dedicated to the League of Legends video game, although they also had a Starcraft and Dota 2 team. It is considered one of the best LoL teams in history, being champion of the League of Legends World Cup three times (2013, 2015 and 2016), being also champion of the Korean circuit numerous times.
As one of the most successful teams in this world famous and popular video game, T1 has a huge fan base around the globe, being widely followed not only in South Korea, but also in the United States, other European countries and South America. For this reason, T1 has a web store, in which they sell a lot of official merchandising of the team, including clothing from different collections that, if you are a fan of the team, you may be interested in. Also check out this amazing T1 new Bomber Jacket for 2022 Season.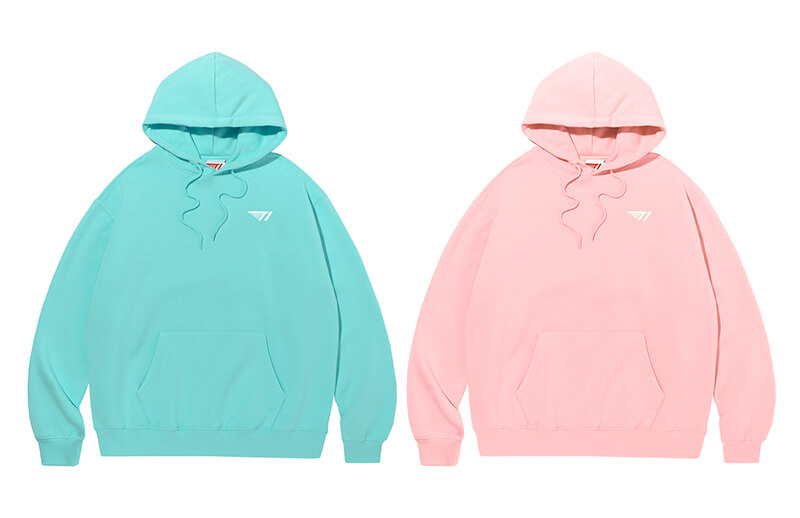 Just in this post you will find the new apparel collection of this 2022 of T1, composed of various winter garments that will surely catch your attention, since they are available in many different colors. If you want to know more about this new collection of T1, we invite you to stay with us until the end of the post and do not miss anything, since, in addition, we will include a shopping guide for you to get all the clothes from your country of origin.
What does T1's new Fall-Winter 2022 Clothing collection bring?
On November 14, T1 announced through its official social networks that the new 2022 collection, composed of various garments, was already available for purchase through its online store. This collection is composed of various winter garments, such as sweatshirts, jackets and sweaters. Below, we will detail each of these garments, so you can know them in detail, with all its features, fabrics, design, sizes and more.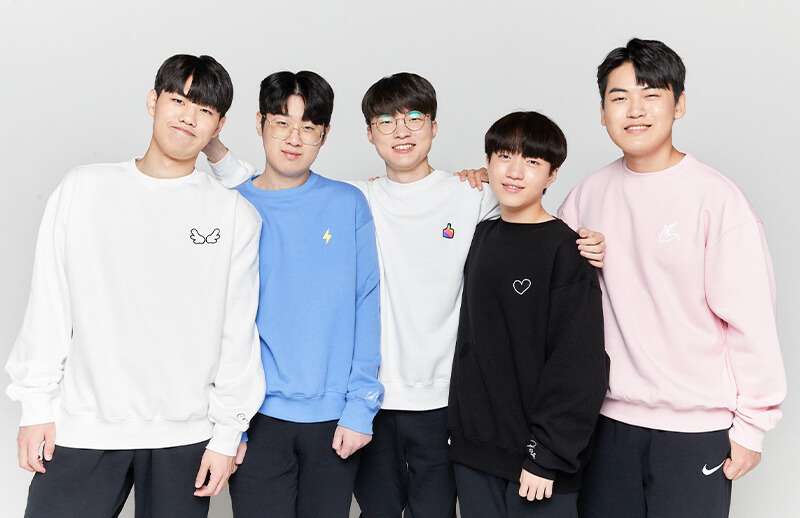 T1 Fall-Winter Sweatshirts
The first thing we'll mention about this new T1 clothing collection for the end of 2022 is a cotton hoodless sweatshirt, with round neck and different designs, each one focused on the players of the team, including Faker. You can find this hoodie in blue, with a lightning bolt logo on the chest, gray, with a wings logo, white, with a rainbow thumb logo, pink, with a white abstract logo, and black, with a white heart logo.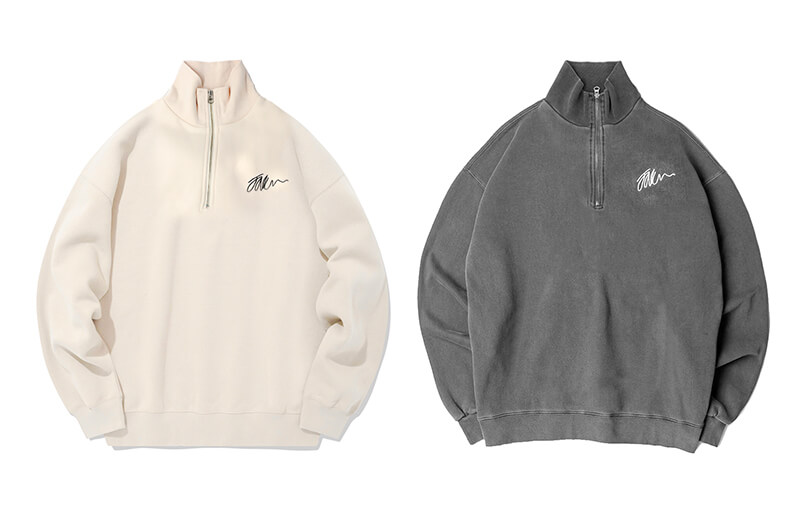 T1 Fall-Winter Hoodie
Just as we found a hoodless sweatshirt without hood, adjustable drawstrings and kangaroo pockets, we can also mention this hoodie, also made of cotton and with various color models, including dark gray, light gray, dark blue, orange, pastel pink, light blue and pink.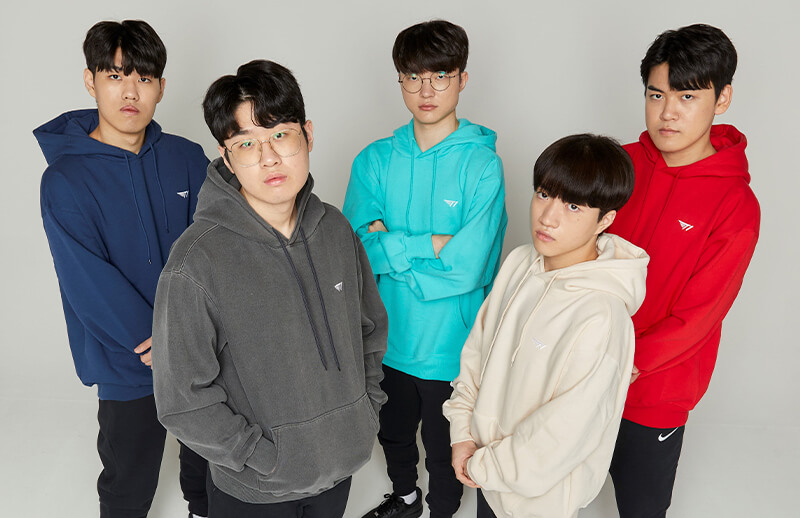 Full Fall-Winter zipper Hoodie T1 2022
There is also a full-zip hoodie with an adjustable hood and kangaroo pockets. It comes available in several colors, including black, red, white and dark blue, all with the T1 logo in white on the chest.
T1 Fall-Winter Half-Zip Ups
Finally, we mention a fleece coat, perfect for cold weather, without a hood, but with a high collar. Like many coats of this type, it has a zipper only from the collar to about chest height. It comes in only two colors: cream and dark gray.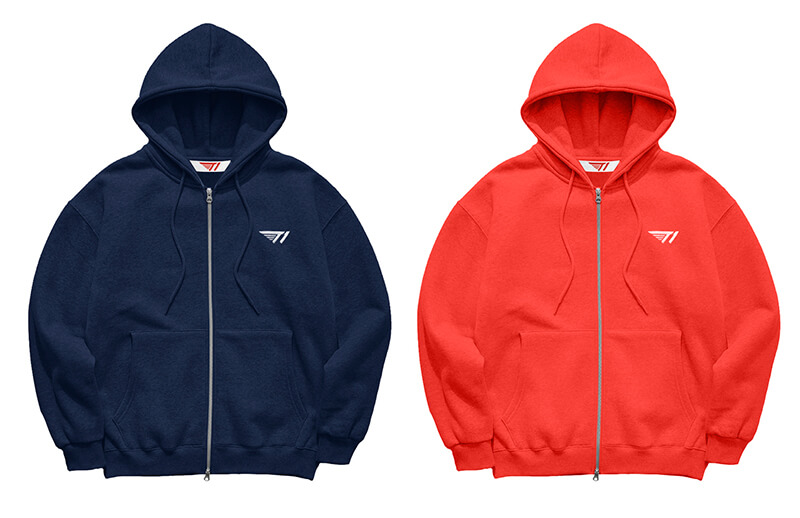 Where can I buy the garments from the new T1 collection?
Did you like the new T1 2022 fashion collection? Then you will surely be interested to know how you can buy them from your country; this is really easy, since the only thing you will have to do is to go to T1's online store. In the store you will be able to find a great number of different collections and garments, so you will have to look for these particular garments, the ones we mentioned above.
When you find them, check the size of each garment, which usually vary in their measurements, and compare those same measurements with those of your body, both in arms and in length and width. This will prevent you from having to make costly returns after receiving the product.
Finally, once you have the sizes of the garments ready to buy, select one of the payment methods enabled by the T1 store, enter your billing information, shipping information and that's it. All you have to do is wait for the order to arrive at your doorstep.