Team Vitality is a widely recognized eSports team of French origin that was founded in 2015, having a great experience in the world of eSports, especially in CS:GO, Rocket League, Fortnite, Valorant, FIFA and League Of Legends, the latter being its main focus.
This organization has a huge fanbase around the world, with followers from all over the globe following them on social media and keeping an eye out for the latest Team Vitality merchandise releases.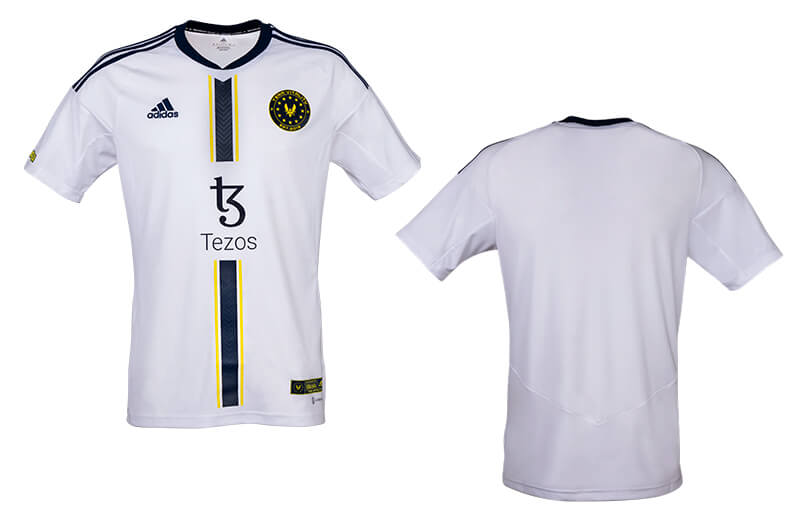 If you're one of them, you've probably heard about the latest official launch of the French team in collaboration with Adidas, in which they presented their new alternative jersey, which we'll tell you about in this post. Keep reading until the end and don't miss anything, as we will also help you to get it from your home country. If you want to see also the official 2022 Team Vitality jersey, we also reviewed it at launch.
Team Vitality x Adidas Alternate Pro Jersey overview
Recently, Team Vitality had released their new official pro jersey in collaboration with Adidas, worn by the team's players in various competitions, and to further enhance the user experience and allow them to have more options to choose from, they have released an alternative jersey, as if they were a soccer team.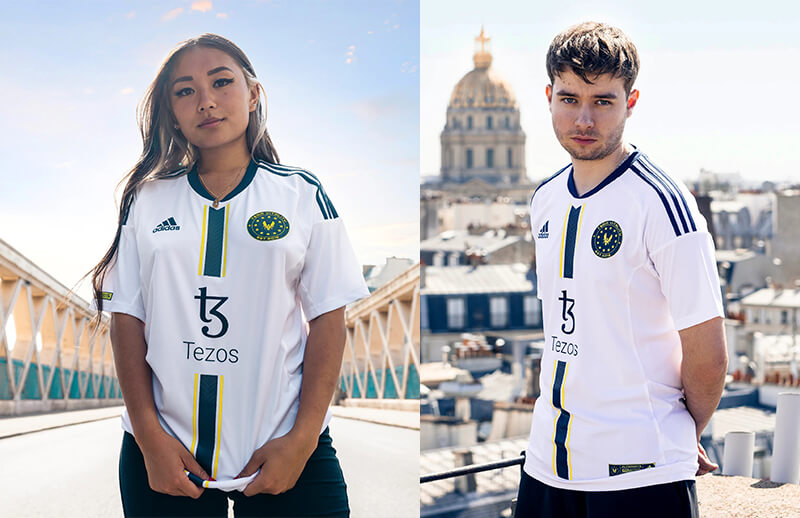 This new player jersey was announced on September 26 through Team Vitality's official Twitter account, and the furor was incredible; it is a V-neck uniform, with short sleeves and a wide range of sizes, from XS to XXL. It is made entirely of polyester, like the vast majority of garments of this type, thanks to the fact that it is a lightweight, cool fabric and, above all, has a great capacity to easily absorb the moisture produced by the sweat of competition, concentration and stress.
As for its design, it is a completely white player kit, with a front that includes the Team Vitality logo in a very high quality, sewn to the garment to prevent it from peeling off with washing, on the left side of the chest, with the Adidas logo on the right, both in black and yellow, predominant in the jersey. Below these, the Tezos sponsorship. It has three stripes that run through the center of the jersey: a thicker one in the middle, in black, and two thinner stripes on the sides in yellow.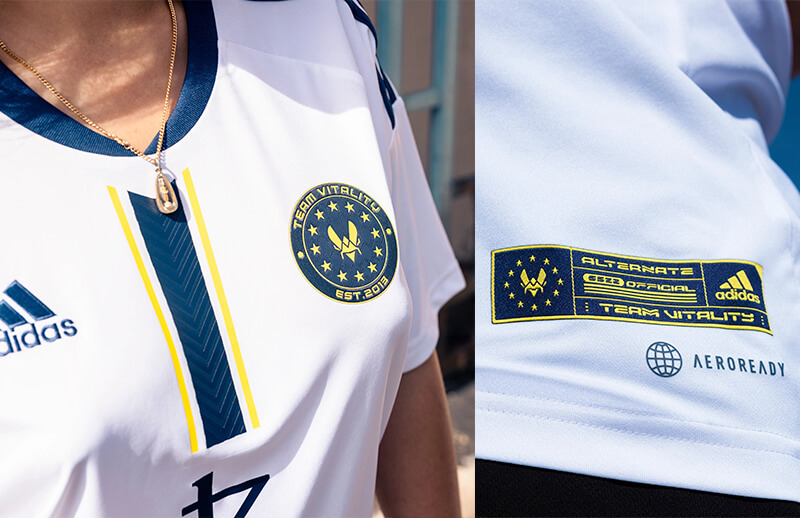 On the shoulders we can see the typical three stripes of Adidas in black, color also present around the neck. Finally, although the back does not have any design and is completely smooth, you have the possibility to add your own gamertag or, failing that, include the name of one of the participants of the Team Vitality team.
Where can I get the new Team Vitality and Adidas alternative Kit?
If you want to get this new official Team Vitality x Adidas alternative official jersey, you should know that you can only do so by accessing the French e-sports team's shop, where you can also see different garments and collections. To get to the jersey in question more quickly, click on this link.
Before you buy it, make sure you choose the right size, to avoid having to make future returns that can cost you a lot of time and money, helping you with the size guide table found within the Team Vitality store itself.