It was within esports where Vitality was established in August 2013 as a team willing to occupy a position alongside the most important exponents of this industry. Since then, Vitality has traveled a path that has led it to have teams established in 10 games, being also part of the LEC (League of Legends European Championship).
There have been numerous competitions won by Vitality along the way, including world championships in games such as Rainbow Six, Rocket League and FIFA. For all this Vitality has become an organization that stands out not only for the talent of the players that make up its different teams, but also for the competitive level shown by each of them both on and off the battlefield. This has made Vitality a team appreciated within the industry, as well as outside it by the people who make up its community of followers. However, you can't always be on top and this is a feeling Vitality has experienced throughout their career.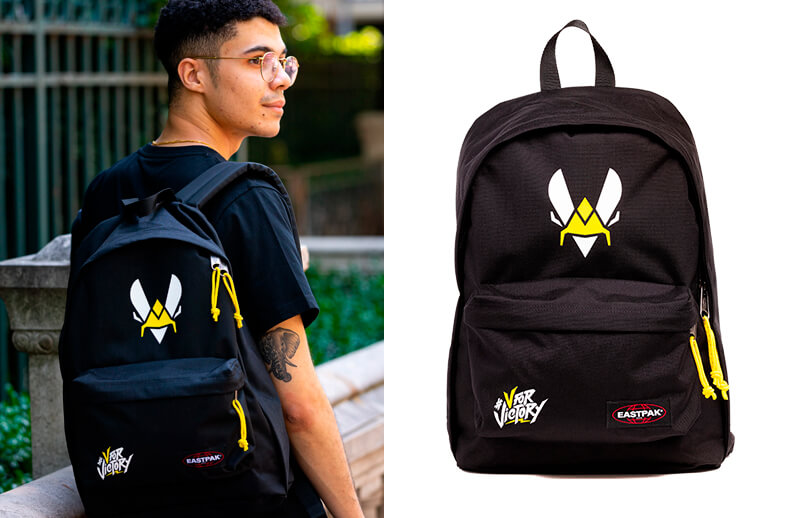 The last of these was recently against Na'vi who defeated him at the BLAST Premier Fall Final held at the Royal Arena in Copenhagen, Denmark. However, despite the result obtained, Vitality showed a remarkable performance during a point where they were at a great disadvantage. Already from the beginning this team had set the pace of the map beating Na'vi by 16-6, a situation that kept Vitality in a comfortable position and left Na'vi without too many opportunities to come back. However, come Inferno, the decisive map, Na'vi changed the approach and showed why he is one of the best when it comes to Counter Strike: Global Offensive, achieving in the end the victory over Vitality with a score of 16-7. In addition to the victory Na'vi got 225 thousand dollars while Vitality got 85 thousand dollars, a not inconsiderable amount that will serve as a consolation for such a bitter defeat.
Vitality x Eastpak: a practical and good looking backpack
The fans of Team Vitality can have the opportunity to forget the bad time lived by this team acquiring the last thing that Vitality has added to its merchandising. This is the Vitality x Eastpak backpack, a model made of 100% resistant nylon material that gives shape to its structure of 40x30x18 in black color with capacity for 24 liters in which you can notice the presence of its characteristic logo, as well as its distinguishable slogan. This backpack also has padded straps in the shoulder and back area. Those interested in purchasing this model can do so through Vitality's official shop.