If you are a fan of RPG video games, you have probably heard of League Of Legends, commonly abbreviated as LoL, one of the most played competitive video games by gamers from all over the world and from practically every continent in the world.
Riot Games, the company that acts as the main distributor of the video game, has been in charge of managing everything related to League Of Legends since 2009, including, of course, the official competitions that take place in different countries, such as Worlds, the LoL world championship.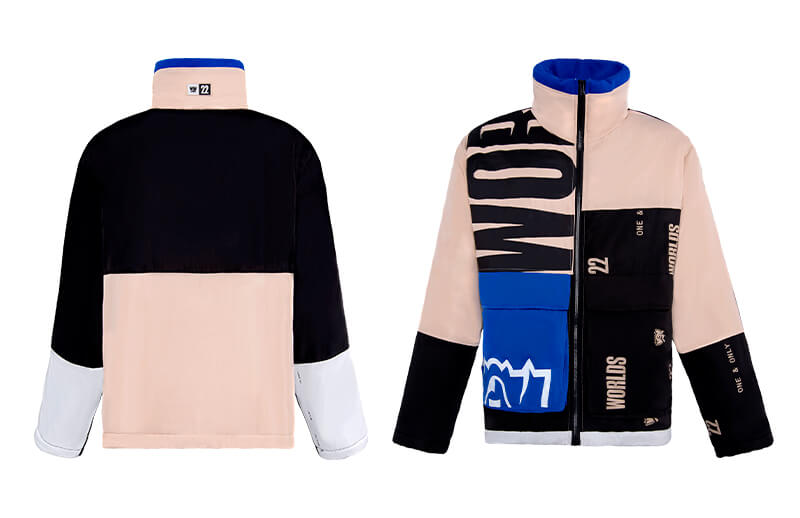 The 2022 edition of Worlds was held in September this year, and Riot has been responsible for launching the official merchandising of this competition, including a variety of unique clothing and accessories that you may be interested in. If you want to know everything included in the new League Of Legends drop, keep reading this post until the end, since we will also tell you how you can get it from your home country. If you're interested in last year's League of Legends Worlds 2021 collection, we also reviewed it.
New League Of Legends Merch Collection: Worlds 2022
On September 29 of this 2022, celebrating the realization of the new edition of Worlds 2022 in North America, after more than 6 years, the official Twitter account of LoL Esports announced the launch of a new drop of merchandising of the competition, including seven garments and two extra limited edition items.
Below, let's take a look at what each of the members of this new League Of Legends Worlds 2022 collection is all about.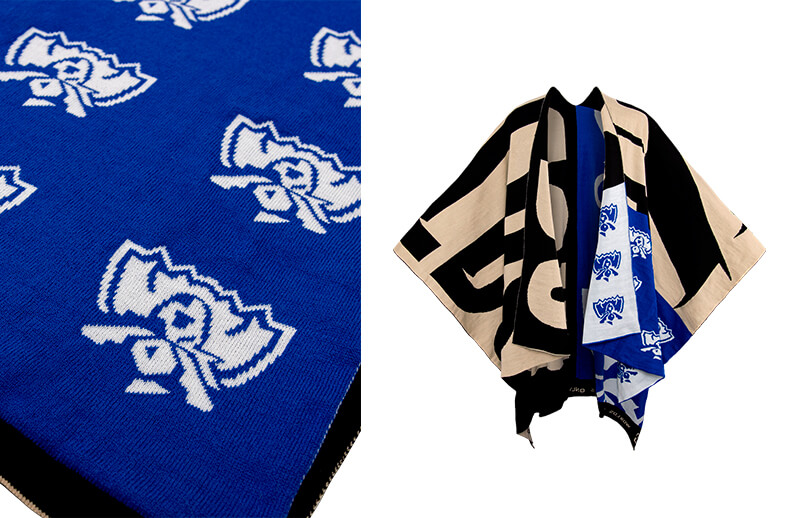 LoL Worlds 2022 Puffer Jacket
High collar jacket made of nylon and polyester with warm interior, full central zipper closure made of YKK nylon. Available in models from XS to 2XL, with front pockets and a design that includes several colors, which we will see in the vast majority of items in this collection: beige, blue and black.
Its base color is beige, but it features blue "patches" on the right side and black on the left side, with Worlds 2022 inscriptions in beige and black, as appropriate. The inside of the jacket is entirely blue and beige, with the inside of the collar being blue. The back is less patterned, being only beige and black, with the backs of the sleeve cuffs in white.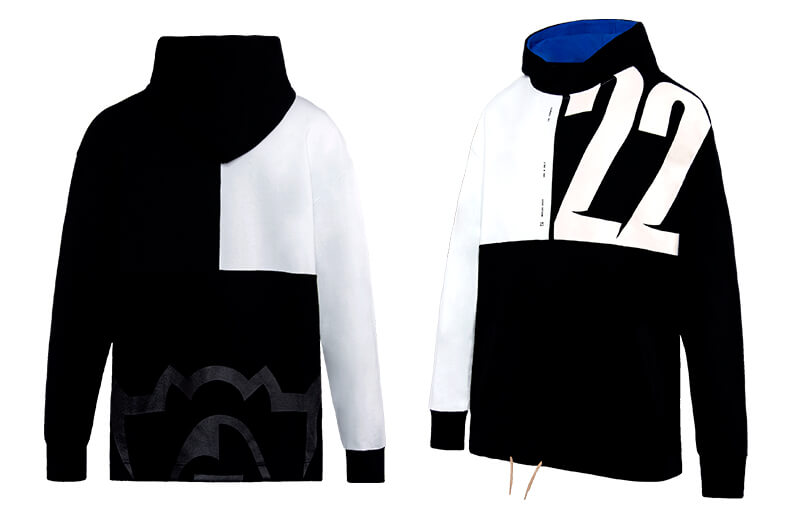 Worlds 2022 XL Poncho
Interestingly, this collection includes a poncho in size XL, with which you can cover your entire torso and even more. It's made of heavyweight acrylic, and features the signature colors we've already talked about, with the right half being beige with the WORLDS lettering in black and the left half in white with the competition graphics in blue. It also features another area in blue, with the LoL competition drawing in white in pattern.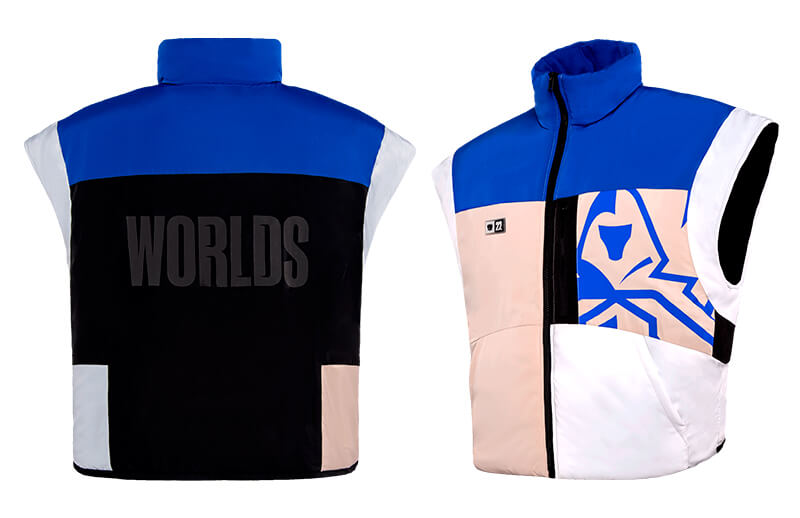 League of Legends Worlds Hoodie
Heavyweight hoodie made of cotton, perfect for warmth and with a fairly simple design; the bottom part is completely black, while the only thing that differs is that the upper right half, including the sleeve, is white, while the inside is entirely blue. Available in sizes XS to 2XL.
Worlds 2022 Vest
In this collection you can also find a puff vest, i.e. with a quilted interior. Available in sizes XS to 2XL, this vest is made of nylon and polyester, with a full central zipper closure up to the top of the collar.
Its design contains the beige, blue, white and black colors that we have already seen in other articles, with blue on the shoulders and collar, beige on the right half and part of the left half and white on the rest, with black on most of the back, including the WORLDS lettering in white.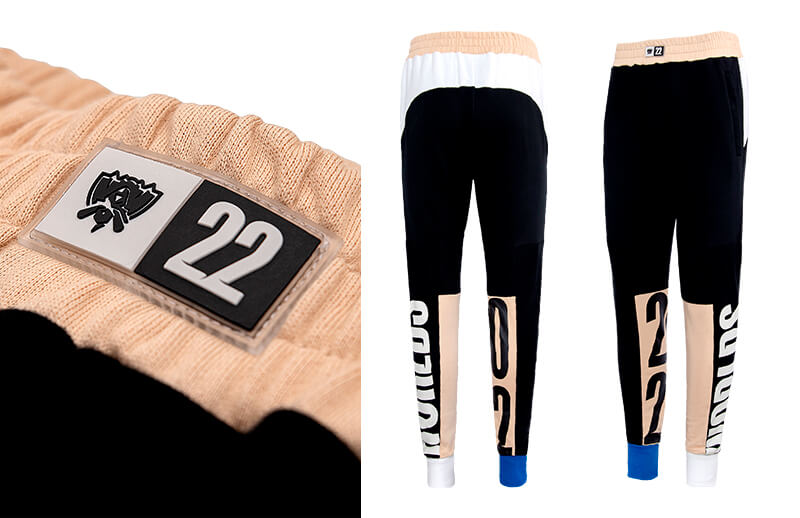 Joggers Worlds 2022 by League of Legends
Wool joggers in sizes XS to XXL, with fitted sleeve cuffs and waistband, ensuring that they are not loose (depending on size).
Completely black design, with beige waistband, blue right cuff and white left cuff, right and left inner leg border in beige with the number 22 in black, only on the right leg, and left outer leg border with the WORLDS inscription in white.
League of Legends Worlds Crop Jacket
Women's cropped turtleneck jacket, made of cotton, with fitted cuffs and bottom hem. Design in white, with partial zipper to the chest in black, torso in blue, kangaroo pockets in black and sleeves with white, blue and black, combining colors in patches and inscriptions.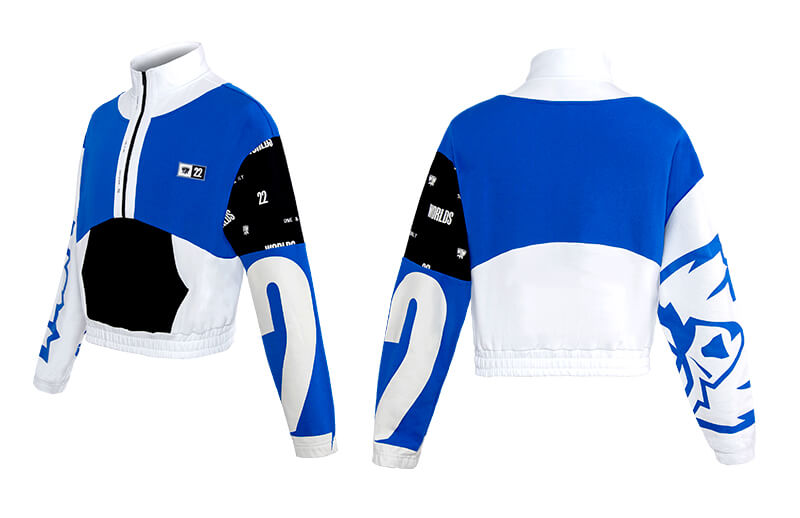 Worlds 2022 Cap
5-panel cotton cap very similar to the one used by surfers or skaters nowadays, available in one size and with four colors, being beige on the visor and sides, blue on the front and back, which contains a Worlds 22 label in black and white, and white on the top.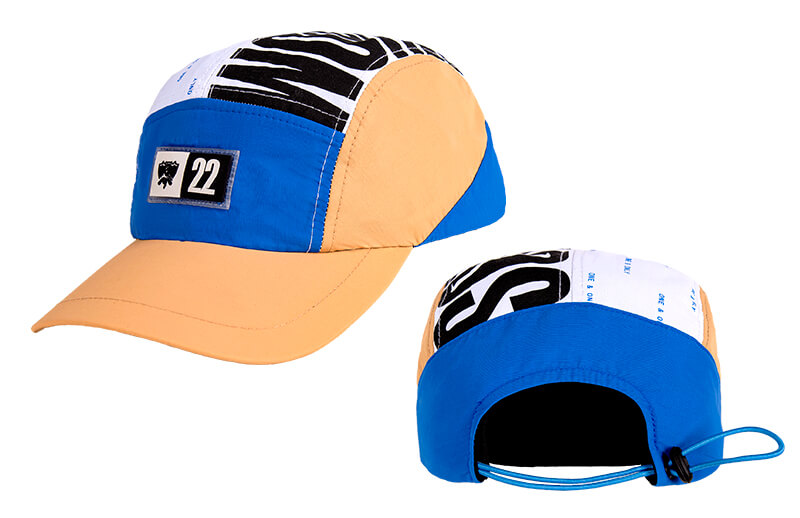 Worlds 2022 Tibbers Plush
Finishing with the clothing items, we find a teddy bear plush, perfect for the little ones. Dressed in the black and white sweatshirt that we have already seen in this collection, with a single blue button eye and the Worlds 2022 logo in blue on the right paw.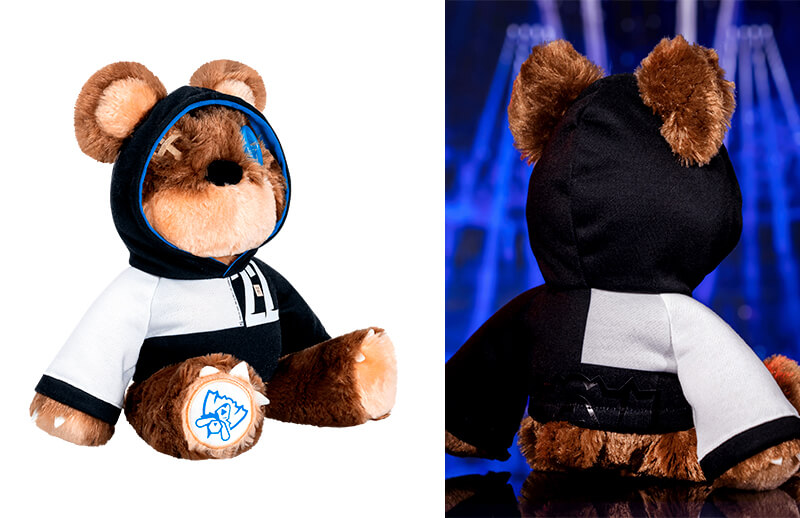 League of Legends Worlds LeBlanc Statue
Finally, we find a statue-like action figure of LeBlanc, a champion from League of Legends, with a great design and a size of 55 centimeters high, 49 centimeters wide and 36 centimeters deep.
Where can you find the new LoL Worlds 2022 Merch collection?
League of Legends, in case you did not know, does not have its own store, but sells all its products and official merchandising through the web store of Riot Games, the company in charge of the video game since its release in 2009. Within this store you can find a huge amount of products from different collections, but to go to the Worlds 2022 drop directly, you can click here.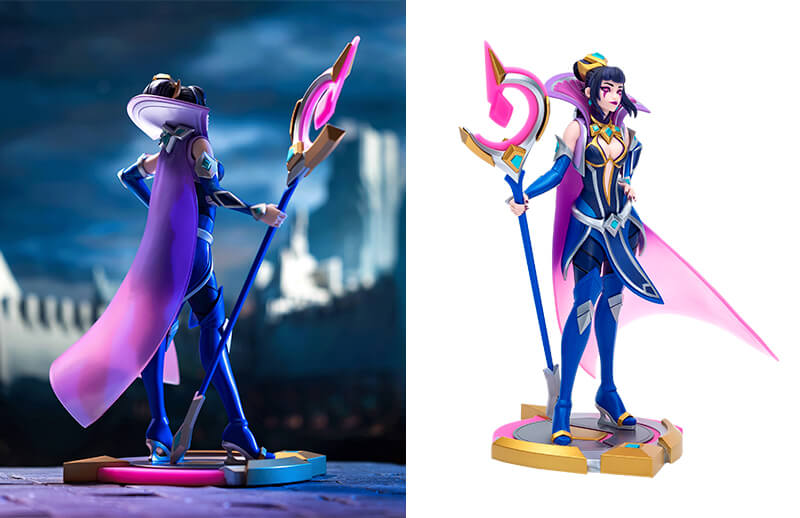 Make sure you have one of the payment methods accepted by the Riot store, otherwise you will not be able to purchase any item from this collection. Finally, don't forget to make sure that the store ships internationally to your home country, no matter what continent you are from.