In case you haven't heard of it yet, OG's Brand is a highly recognized Spanish fashion brand, founded and directed by the Malaga streamer IlloJuan, who has been working on the Twitch streaming platform since its arrival in 2020. This brand, like Juan, has also become known in his city, Spain and even other countries, reaching several followers around the world.
This brand seeks to be innovative and stand out from other basic brands, selling mainly hoodies and t-shirts not related to what is their Twitch channel or video games, but to fashion in general, with great designs and variety of colors.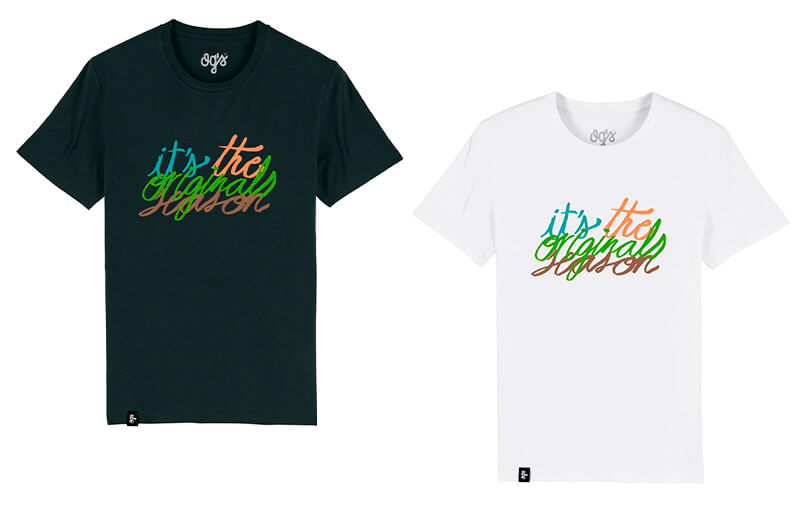 Recently, OG's Brand announced through its official Twitter account the launch of a new series of fashion collections, which include a huge amount of garments, mainly t-shirts and hoodies. If you want to know what each of them is about, what they are made of, their sizes, colors, designs and more, we invite you to read this post to the end, as we will also tell you how to get them from your country of origin. Two months ago we were able to review OG's fantastic summer collection.
OG's Brand BACK ON TRACK Collection
The first collection we see is the Back On Track, composed of 5 different t-shirts and 5 different hoodies, belonging to different lines, with many different models and colors among them, so that the variety predominates and is not a monotony.
AUTUMNALE T-shirt
We start the collection with a basic cotton T-shirt, with hemmed sleeves, available from size XS to 3XL in two different models; the first of these models in white, and the other in black, both with the phrase "It's the original season", in light blue, orange, green and brown, referring to the beginning of autumn in the northern hemisphere.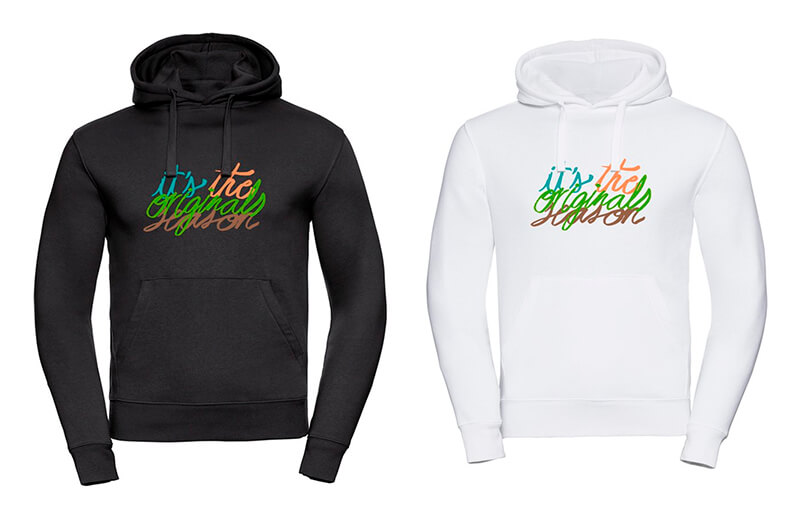 OG's AUTUMNALE Hoodie
In the same autumnal line we find a hoodie made of cotton and polyester in 80/20, with hood and adjustable drawstrings and kangaroo pockets. Available from size S to XXL. As for its design, also in two models black and white, with the same color graphic on the front.
ETIAM T-shirt
We continue with another line, which also includes a cotton T-shirt, with sleeve hem and bottom hem with wide double-needle stitching. Available up to size 3XL in two different colors, like the previous T-shirt, in white and black.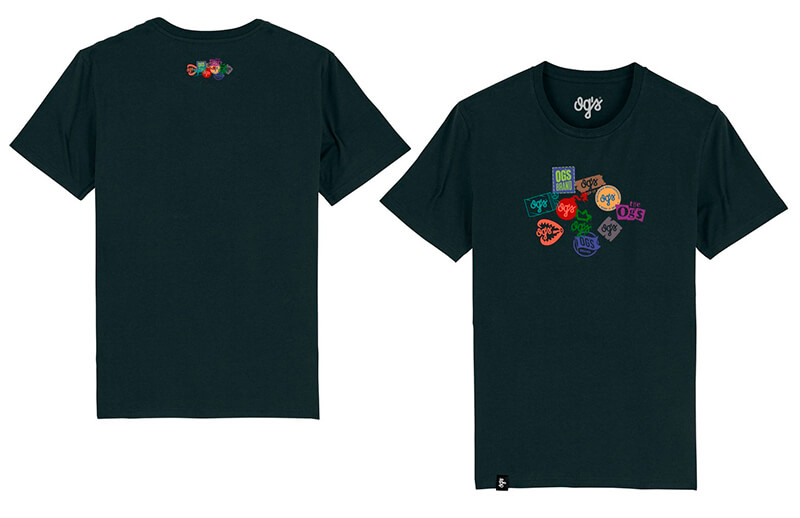 Both models feature different variations of the OG's logo as front design, in various colors, shapes and sizes.
OG's ETIAM Hoodie
The hoodie in this collection is exactly the same as the previous one, available up to size XXL, in white and black, both with adjustable hood, kangaroo pockets and a front design that includes different OG's logos in various colors and shapes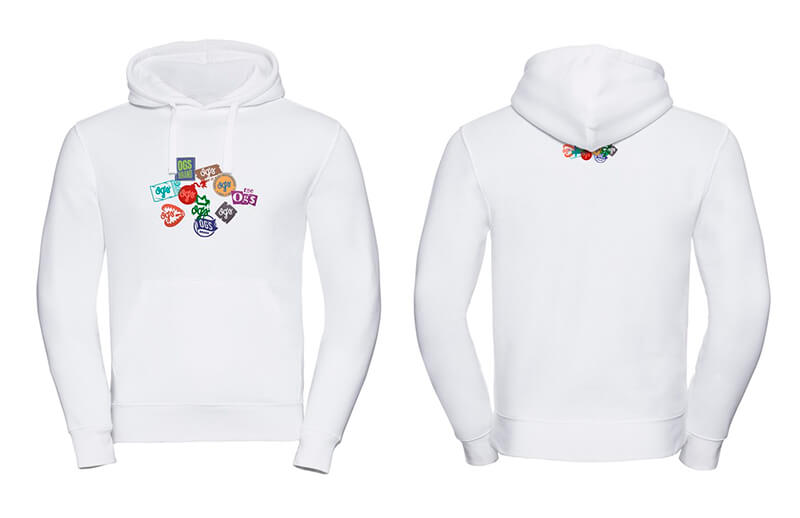 FLUCTUS T-shirt
In the third line we find a little more variety, with an organic cotton T-shirt available in four different models: a white, black, red and a dark blue one. All four models come with the same front design in yellow, which includes the word "ORIGINALS" in different shapes.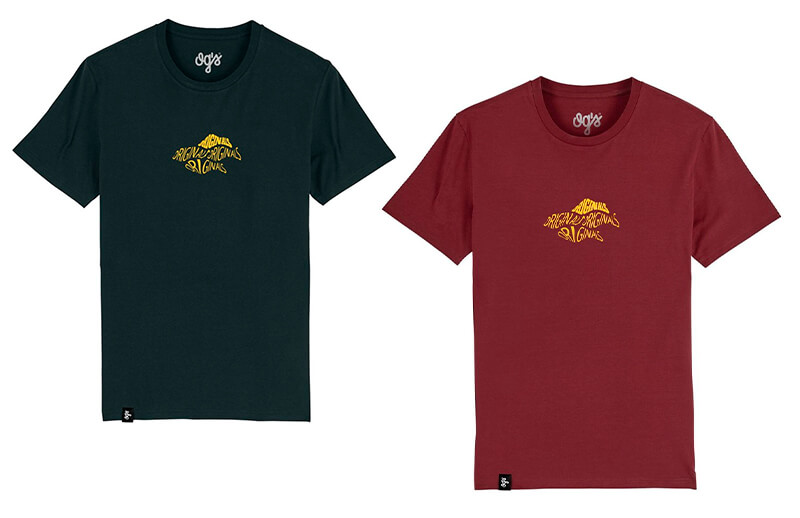 OG's FLUCTUS Hoodie
The hoodie in this line also varies a bit in design compared to those seen above; although it is made of the same material and also features a hood and kangaroo pockets, it comes in black, green and blue; all three models, of course, feature the same yellow design on the front.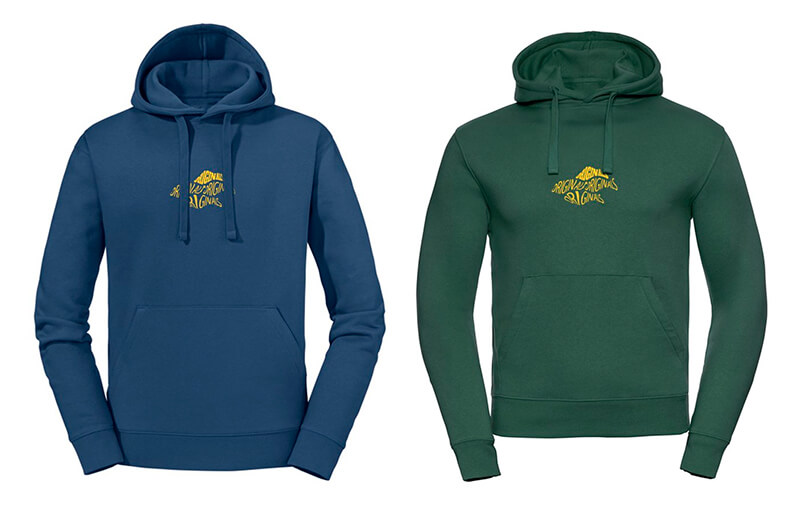 VERTICAL ELEGANTIAM T-shirt
One of the latest lines, the Vertical Elegantiam, features a T-shirt in four different models, in black, green, white and mushroom colors, all with the one small design on the front and a much larger one on the back, the same as on the front, but flipped vertically to occupy almost the entire back area of the T-shirt.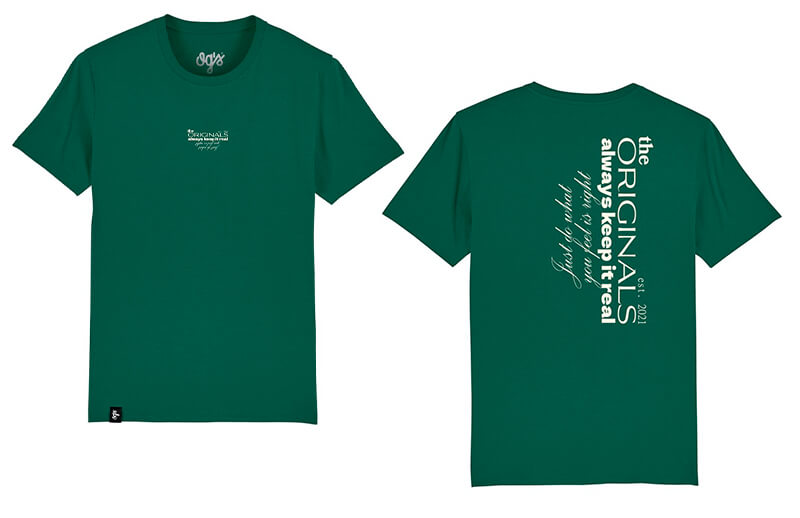 OG's VERTICAL ELEGANTIAM Hoodie
The hoodie has the same design as the T-shirt, only available in black, green and brown. It has a fully adjustable hood and kangaroo pockets, so, in terms of manufacturing, it does not differ from those already seen.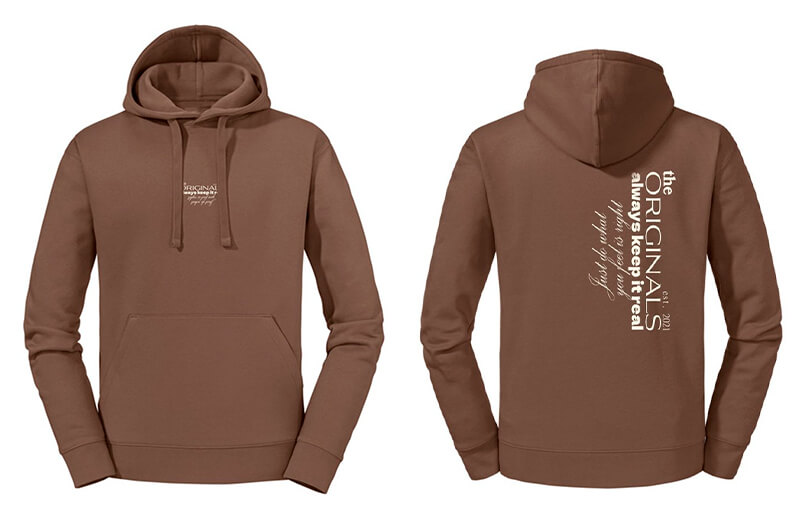 LIQUEFACTUM T-shirt
In the last line of this great collection of OG's we find a T-shirt that, according to the website, is defined as if you leave the Vertical Elegantiam line garments in the sun for a week. Available in white, black, red and blue, it has the same design as the previous line, only distorted, as if it were a liquid style.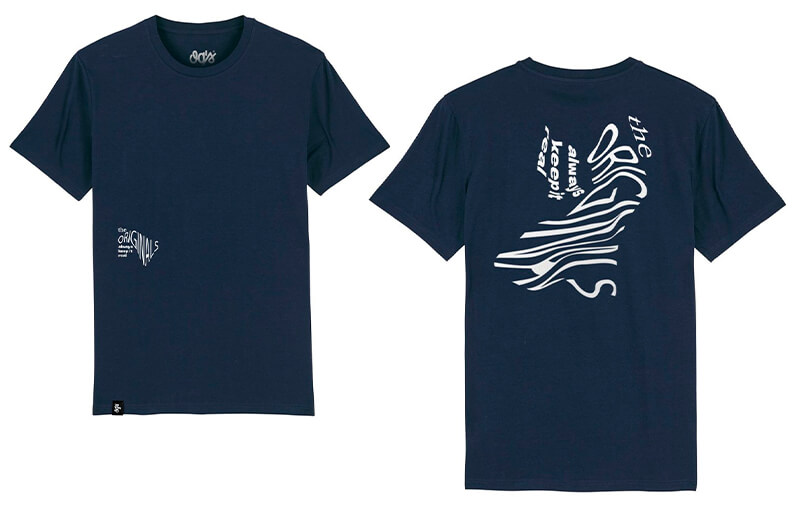 OG's LIQUEFACTUM Hoodie
Finally, a hoodie that comes in three colors, one black, one red and one military green; all three models, with the previous design, both on the front and on the back, in a liquid style.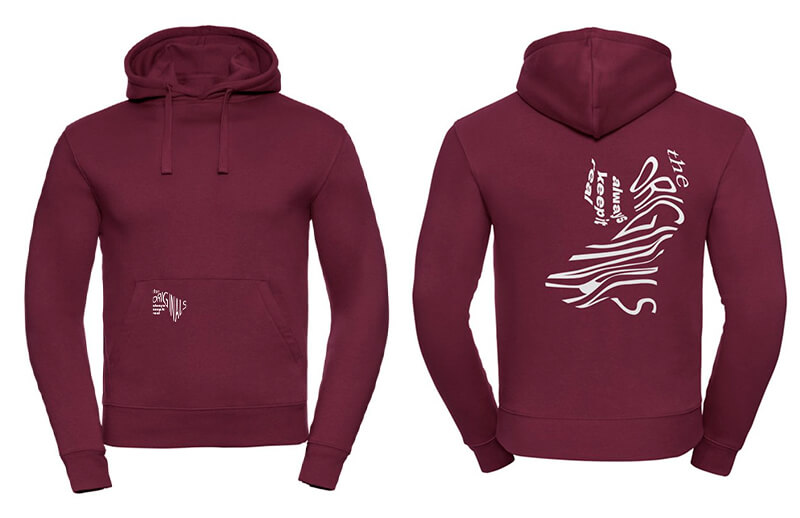 OG's Brand DURA VITA Collection
The second collection, the Dura Vita, is composed of only two garments: a T-shirt and a hoodie, belonging to the same line and with the same designs, only adapted for the shapes of each garment.
Huge DURA VITA T-shirt
We see a T-shirt that we have not seen before in this kind of collections; it is a huge T-shirt, with a super oversize cut, which means that it is much looser than usual (see the sizes in the guide table).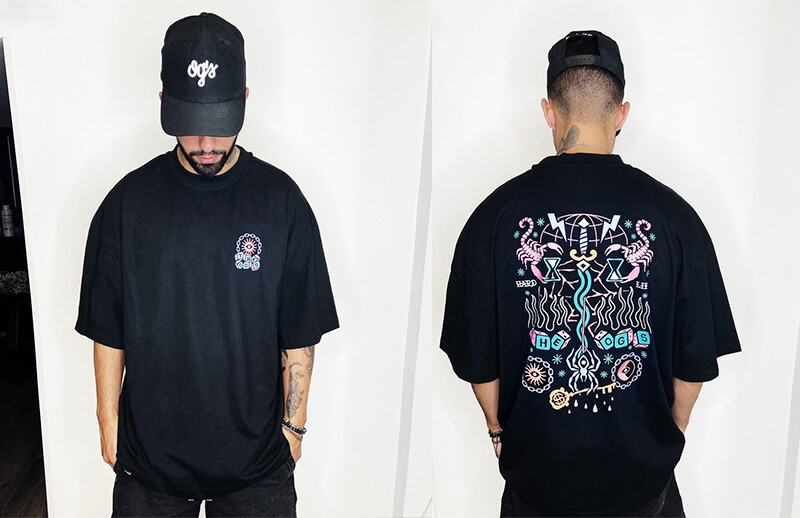 Available from size S to XXL, in two models: one white and one black, with the OG's logo design in Maya on the front and a series of different drawings of the same aesthetic that occupy most of the back.
OG's DURA VITA Hoodie
We also see a hoodie  similar to the previous ones, also made of 80/20 between cotton and polyester, with a double-layered hood with drawstring and kangaroo pockets.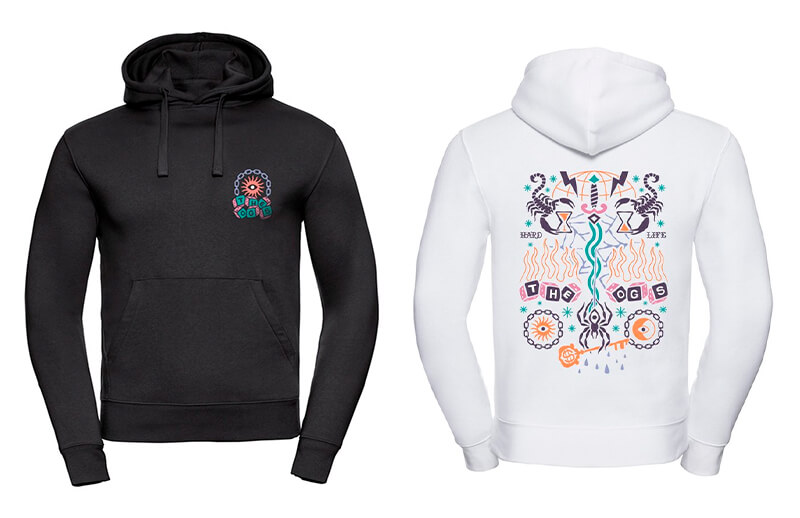 In terms of design, it also comes in black and white models, and features exactly the same design as the T-shirt from the same collection, with the OG's logo and the drawings on the back in Mayan style.
OG's ULTIMUM PRANDIUM Collection
Finally, we find the Ultimum Prandium collection, consisting of only one garment: a T-shirt, which also has a unique design that may attract your attention, so here we will describe it in detail.
ULTIMUM PRANDIUM T-shirt
To finish with all this great collection of OG's, we will find this t-shirt belonging to the ULTIMUM PRANDIUM collection, the only one that is part of it.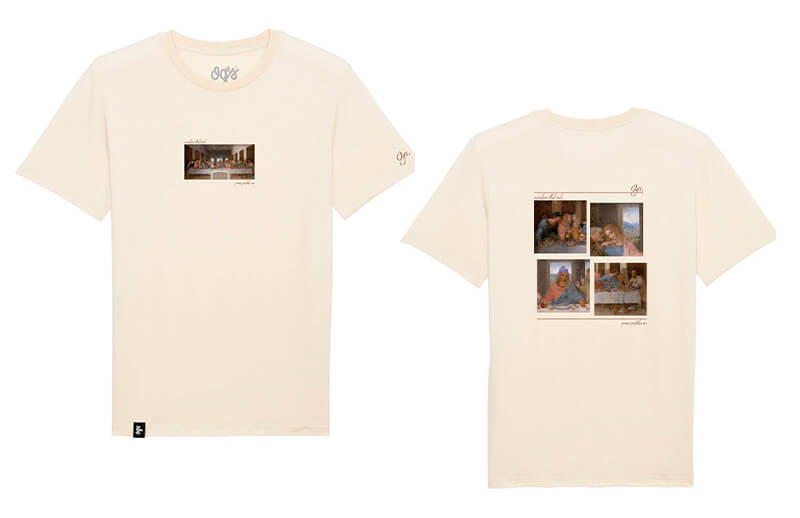 It is a T-shirt made of 100% cotton, with hemmed sleeves and bottom hem with wide double-needle stitching. Available in sizes from XS to 3XL, just like the rest of the T-shirts we have seen today. As for its design, it features a cream color towards a more brownish shade, with a graphic of the last supper on the center chest and different details of said painting in plaid on the back side.
Where to get the new OG's Brand collections by IlloJuan?
If you are interested in getting any of these new OG's collections (Back on track, Dura Vita or Ultimum Prandium), you can only do it through the official web store of the Spanish brand.
Once you are inside the store, remember to choose carefully the size you are going to use, to avoid having to make future returns. If you want a guide, you can get a size chart with the measurements of each one. Finally, do not forget to check that your preferred payment method is enabled to be used in the purchase of your products and, above all, that international shipments are made to your country of origin.