Team Liquid is one of the largest eSports organizations in history, founded more than two decades ago, in 2000, and with a huge importance in the most important competitive sports of all. Thanks to this importance, Team Liquid has a large fan base around the world, so it is very common for them to focus on launching official merchandising to please their followers.
Within this merchandising, Liquid launches many fashion collections, either their own or in collaboration with other brands or companies of great renown, as is in this case the huge comic book company, Marvel. Marvel has been present for many years, either with its original comics or with the movies that are so popular. One of these movies is the new Black Panther, and, in honor of this release, they have partnered with Team Liquid to launch a high-quality fashion collection.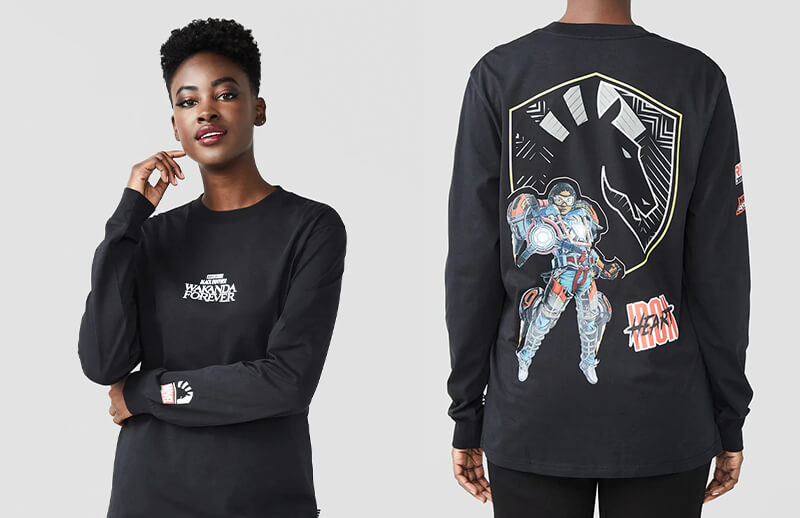 Want to get an in-depth look at Team Liquid's new Black Panther: Wakand Forever collection in collaboration with Marvel? Then keep reading this guide to the end and don't get lost, as we will also tell you how to get it from your home country. If you like this collaboration, be sure to check out the Team Liquid x MARVEL 2022 Merch Drop.
New Team Liquid x Marvel Wakanda Forever Collaborative Collection overview
On November 11 of this year, Team Liquid announced through its official Twitter account that the new collaborative collection of the eSports team in conjunction with Marvel was already available for purchase through its online store. This collection is made up of various garments, including t-shirts and a really eye-catching accessory for your PC.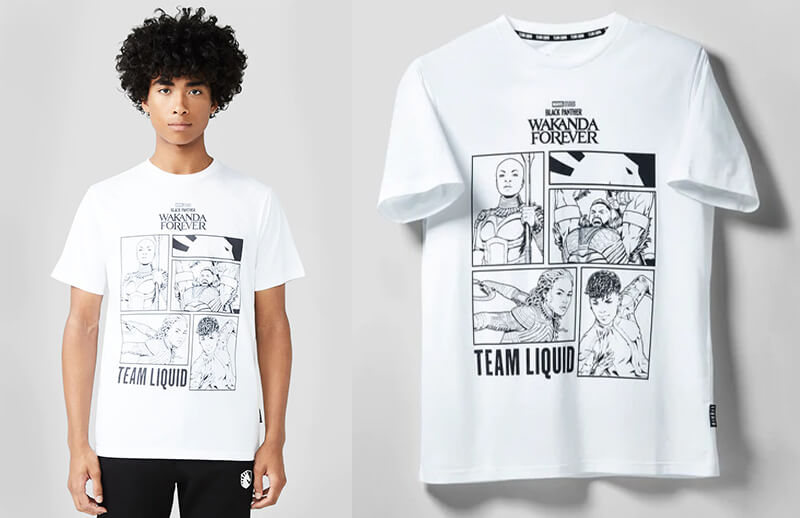 Team Liquid x Marvel Wakanda Short Sleeve T-Shirt
The first thing we find in this new collaborative collection is a short sleeve, crew neck t-shirt made entirely of cotton, with sizes available from XS to 2XL.
Its design is quite simple, but at the same time original, with a completely white color, with a plain back, and only with a design on the front, which includes, in black color, the Marvel logo, Black Panther: Wakanda Forever, Team Liquid and a large drawing in comic format of different characters of Black Panther.
Team Liquid x Marvel's Namor short sleeve T-shirt
The other short sleeve t-shirt that is part of this collection is also white, with round neck and made entirely of cotton. On the front we do not see any design, being entirely plain white; instead, on the back, we see a large drawing of Namor, a character from Black Panther, in various colors, occupying most of the back of the t-shirt.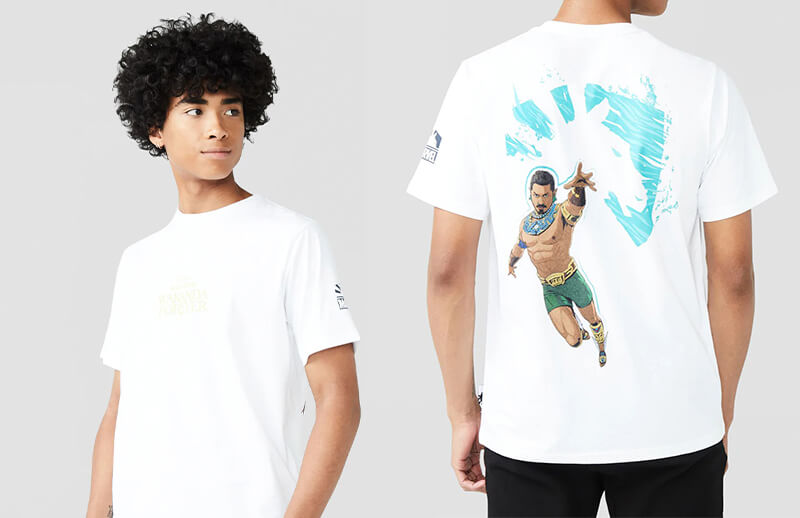 Iron Heart long sleeve t-shirt by Team Liquid x Marvel
We can also find a long sleeve t-shirt, in this case in black, made of cotton and with sizes up to 3XL. It features the Black Panther and Marvel logo on the chest, in white, and a large design that covers the entire back, with the Team Liquid logo and another characteristic design of the brand. On the edge of the left sleeve we also find the Liquid logo.
Team Liquid x Marvel Black Panther Mousepad
Finally, we find a high quality mousepad, with a surface that prevents our arm from getting stuck when using the mouse, but at the same time smooth, without imperfections. Its size is 35 "x16", it is black and has a Black Panther design, with the main character and various logos of the brand and more.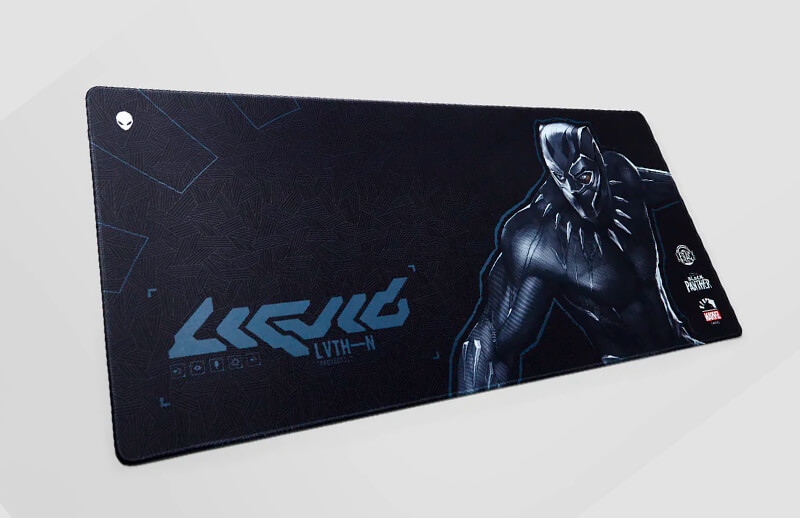 Where can I buy the new Team Liquid x Marvel Wakand Forever collection?
Did you like this new collection from Team Liquid and Marvel and want to buy some of its garments? We tell you that the only way to do it will be accessing Liquid's online store. There you can get a lot of different collections, clothing and gaming accessories, so if you want to access directly to this collaborative collection, you can click on this link and enter in seconds.
Once you are inside the store, select the garment or garments you like the most, take your body measurements and compare them with those of each available size, select your payment method and add all the required billing and shipping information.