FlyQuest is a renowned League of Legends team that was born in 2017 from the acquisition of Cloud9's official squad by the co-owner of the NBA's Milwaukee Bucks. Thus, FlyQuest is a team that, although it is also dedicated to other video games, we will be able to see it mainly participating with competitive LoL tournaments.
This team, like many others in the world of e-sports, has its own online store, from which they sell hundreds of garments, accessories and fashion collections that attract the attention of FlyQuest's most loyal followers.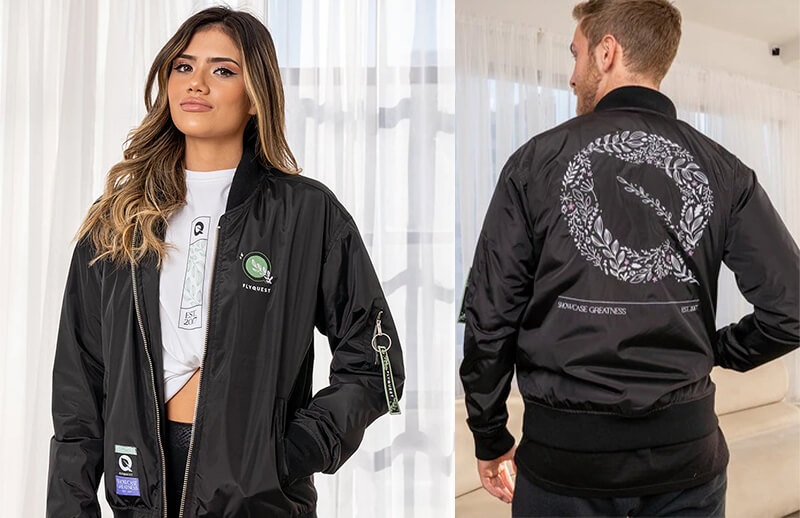 On this occasion, they have launched a new collection focused precisely on the arrival of winter in the northern hemisphere, with a long list of different garments that, if you are a follower of the team and enjoy their merchandising, you might be interested in knowing. We are used to great collections from this team like their latest FlyQuest SSMB apparel drop.
Next, we are going to tell you all about this new FlyQuest winter 2022 apparel collection, so, if you are interested in knowing more, stay until the end of the post, as we will also tell you how to get it from your home country.
New FlyQuest Clothing collection: Winter 2022
On November 18, FlyQuest announced through its social networks that the new winter 2022 collection was already available for purchase through the team's official store. In this clothing collection you can find a wide variety of garments, including a jacket, a sweatshirt, a t-shirt, pants, a hat and a flag.
Now, let's get to know these garments in depth, so you can get to know them in detail. Let's get started!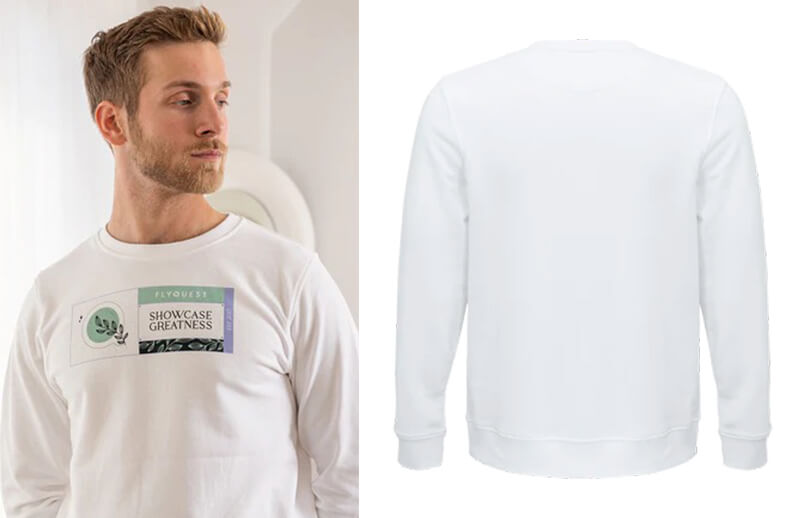 FlyQuest Winter Bomber Jacket
The first thing we can see in this new winter 2022 collection from FlyQuest is a bomber jacket, made of 100% polyester, with side pockets, sleeve pockets and a full central zipper closure.
It is completely black in color, with the typical FlyQuest green logo on the left side of the chest, some logos on the right side pocket and a large drawing on the back that includes the FlyQuest logo in an alternate version.
Winter crewneck sweatshirt by FlyQuest
We will also find a crewneck sweatshirt, that is, without hood, made of 100% organic cotton, with availability of sizes from S to 2XL. Its type of lace is standard.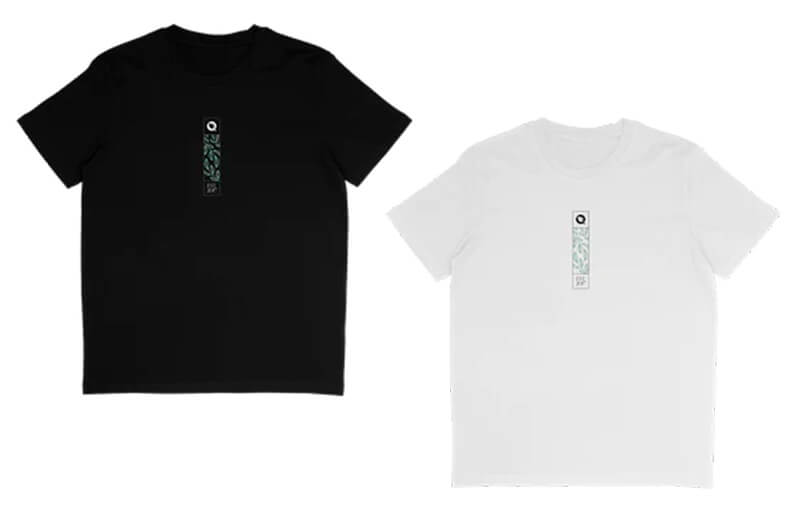 Its color is white, and has only a rectangle on the chest in which we see the FlyQuest logo, the team name and the inscription Showcase Greatness, in black and green.
FlyQuest Winter 2022 T-Shirt
T-shirt with round neck and short sleeves, made of cotton and available in sizes up to 2XL in two different models: the first one, in black, has a vertical rectangle on the chest, with the FlyQuest logo and a leaf pattern in white and green, and another model in white, with the same design on the chest, only in black and green.
FlyQuest winter Joggers
Jogger type pants made of cotton and polyester, a very common mix in this type of garments, available in gray color, with adjustable waist, side pockets and FlyQuest logo on the left side, near the pocket.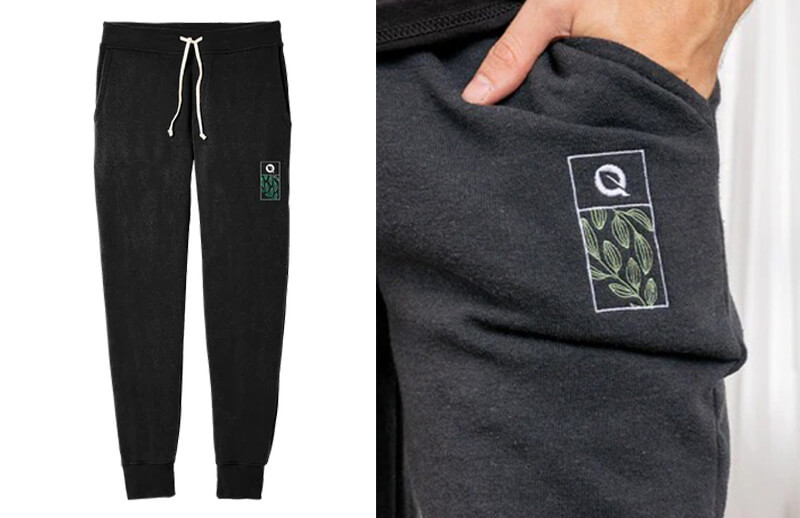 FlyQuest winter Beanie
Beanie style beanie hat made entirely of cotton, in dark gray and with the FlyQuest logo in white and green on the front of the hat.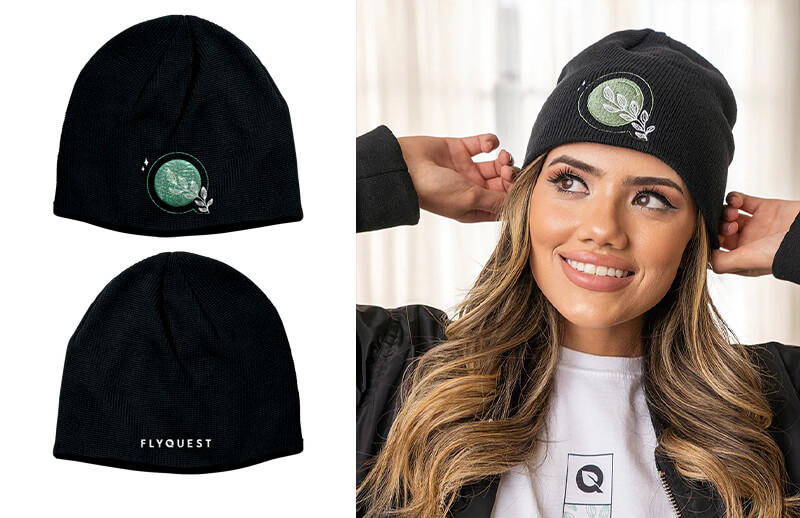 FlyQuest Winter Flag 2022
Finally, there is also a polyester flag, measuring 91.44 centimeters by 152.4 centimeters, in green and with the FlyQuest logo in large size on the front.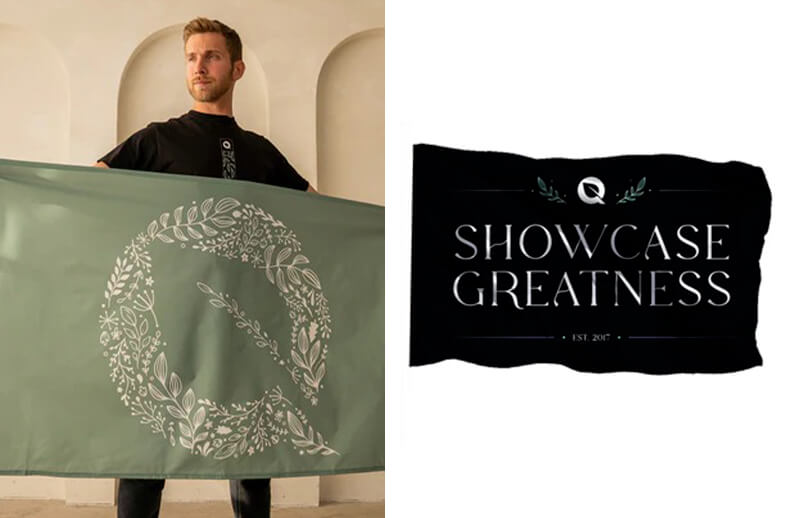 Where to get the new FlyQuest winter fashion collection?
If you liked the new FlyQuest winter 2022 clothing collection and you want to get some of the clothes that are part of it, you should know that the only way to do it will be through FlyQuest's online store. This store is made up of many, many different garments, accessories and collections, so if you want to access this particular winter collection directly, click on this link.
When you are in the purchase section of any of the garments in this collection, don't forget to check the size of each one you are going to choose, comparing your body measurements with the measurement of each size that appears in the guide table inside the store. This way, you will avoid having to make returns.